Posts for: May, 2015
By Fair Lawn Dental Care
May 29, 2015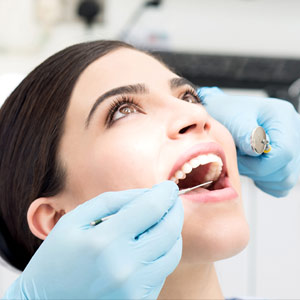 Dental cleanings are an important part of regular dental office visits. Performed by a dental hygienist or dentist, cleanings serve two purposes: to remove bacterial plaque and calculus (hardened deposits of plaque) from tooth surfaces missed during daily brushing and flossing; and to remove stains that can dull your smile.
There are different degrees of cleaning, including root planing that removes plaque and calculus deep below the gum line, usually for patients affected by periodontal (gum) disease. For patients in good oral health, the basic cleaning approach is known as prophylaxis, a term derived from the Greek for guarding or preventing beforehand. The techniques used in a prophylaxis remove both "coronal" (tooth surfaces visible above the gum line) plaque and staining, providing both therapeutic and cosmetic benefits.
A typical prophylaxis includes a procedure known as scaling. Hygienists use special instruments known as scalers to remove plaque and calculus by hand, or an ultrasonic device that vibrates plaque loose and is flushed away with water. The procedure removes that rough coating you often feel as you rub your tongue against your teeth, leaving the tooth surfaces feeling smooth.
Tooth polishing is a subsequent procedure to scaling that also removes plaque and surface stains. Polishing is carried out with a motorized instrument with a rubber cup in which a polishing (or "prophy") paste is contained. The hygienist moves the rapidly rotating cup filled with the paste over the tooth surface to remove plaque and stains. The end result is a highly smooth surface and a much shinier appearance.
People with dental insurance plans are often concerned tooth polishing may be viewed strictly as a cosmetic procedure, and thus not fully qualify for benefits. This should not be the case if coded properly: tooth polishing is part of the overall prophylaxis to remove plaque and staining. The primary purpose is therapeutic and preventive; the cosmetic effect is a by-product. Most dental plans will cover one or two prophylaxes (scaling and tooth polishing) a year, but there are variations so individuals should check their plans.
If you would like more information on dental cleaning, please contact us or schedule an appointment for a consultation. You can also learn more about this topic by reading the Dear Doctor magazine article "Tooth Polishing."
By Fair Lawn Dental Care
May 14, 2015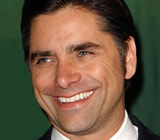 We're always tickled to see dentists represented in popular culture, especially when portrayed by an actor as handsome as John Stamos. On the hit television show Glee, Stamos played a dentist who made sure the glee club members cleaned up their act when it came to oral hygiene — though perhaps he used a bit too much anesthesia to achieve this admirable goal. While under his care — and lots of sedation — several Glee characters had music-infused hallucinations in which they danced and sang with pop star Britney Spears.
Far-fetched? No doubt. Still, it's worth mentioning that sedation has its place in dentistry. In fact, if you are someone who tends to get anxious or even fearful about dental treatment, you should know that sedation can help you relax both mind and body so you can feel peaceful rather than anxious in the dentist's chair. And that's the whole point: Fear of pain should not stand in the way of your getting the care that will keep you healthy and allow you to keep your teeth for as long as possible.
You may not know this, but when you are afraid, your threshold for pain is actually lower. You become hypersensitive to every sensation and sound, and you tense your muscles. Fear and anxiety trigger the release of certain chemicals that put you in "fight or flight" mode. In this heightened state of alert you experience more pain during and even after treatment.
The good news is that this response can virtually be eliminated with various oral sedatives and/or with nitrous oxide, which is inhaled. Both treatments will allow you to let your guard down and relax. Your apprehension and hypersensitivity to pain will disappear, even though you are still conscious. And when you are relaxed, we are better able to focus on the task at hand, knowing that you are comfortable.
The sedatives used in dentistry have been subjected to rigorous testing and have a strong safety record backed by decades of use. Several even have "amnesic" properties, meaning that you will remember little to nothing of your treatment — unless, of course, you end up singing and dancing with Britney Spears!
If you would like more information about sedation in dentistry, please contact us or schedule an appointment for a consultation. You can also learn more by reading the Dear Doctor magazine article "Oral Sedation Dentistry." Dear Doctor also has more on "Overcoming Dental Fear & Anxiety."