Posts for: September, 2020
By Fair Lawn Dental Care
September 19, 2020
Dorit Kemsley isn't shy. Best known to fans as an outspoken and sometimes outrageous cast member of the reality show Real Housewives of Beverly Hills, Kemsley is never reticent about "mixing it up" with fellow castmates or their significant others. Recently, though, she confessed to something that left her less than confident: her smile.
Kemsley has been self-conscious about her smile because her teeth looked noticeably short, worn down from an unconscious habit of grinding her teeth. Although teeth grinding is more common among children (who normally grow out of it by adolescence), it can persist into adulthood, usually from difficulties managing high stress (a likely component in the fashion designer/reality show star's busy life).
Stress-induced teeth grinding can occur during waking hours or, more likely, during deep sleep. The accumulating, long-term effects from the habit can lead not only to worn teeth but to weakened gum support, a high risk of tooth fracture or jaw pain and dysfunction.
So, how do you know if you grind your teeth, especially if it's only happening at night? Typical signs include sore jaws after awaking from sleep, increased tooth pain or sensitivity or, like Kemsley, a noticeable difference in your tooth length. Your family or sleeping partner may also complain about the "skin-crawling" noise you make during the night.
There are ways to lessen the effects of teeth grinding. The first step is to have us verify the underlying cause for the habit. If it's tension from stress, then you might reduce the habit's occurrences by learning better stress management or relaxation techniques through individual counseling, group support or biofeedback therapy. We can also fit you with a mouth guard to wear at night or through the day that reduces the force generated during teeth grinding.
And if you've already experienced accelerated tooth wear like Kemsley with a resultant "small teeth" smile, you might pursue the same solution as the RHOBH star: dental veneers. These thin, life-like wafers of porcelain are custom-made to mask imperfections like chips, staining, slight tooth gaps and, yes, worn teeth.
Veneers are often less expensive and invasive than other cosmetic techniques, yet they can have a transformative effect, as Kemsley's Instagram followers have seen. In conjunction with other dental treatments needed to repair any underlying damage caused by a grinding habit, veneers are an effective fix for the smile you present to the world.
If you suspect you may have a grinding habit, see us for a complete examination. From there, we'll help you protect your teeth and your smile.
If you would like more information on teeth grinding habits and their effects, please contact us or schedule a consultation. To learn more, read the Dear Doctor magazine article "Teeth Grinding."
By Fair Lawn Dental Care
September 09, 2020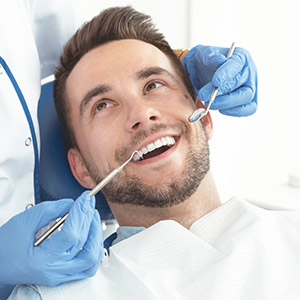 Tooth decay is more prevalent than diseases like cancer, heart disease or influenza. It doesn't have to be—brushing with fluoride toothpaste, flossing, less dietary sugar and regular dental cleanings can lower the risk of this harmful disease.
Hygiene, diet and dental care work because they interrupt the disease process at various points. Daily hygiene and regular dental cleanings remove dental plaque where oral bacteria flourish. Reducing sugar eliminates one of bacteria's feeding sources. With less bacteria, there's less oral acid to erode enamel.
But as good as these methods work, we can now take the fight against tooth decay a step further. We can formulate a prevention strategy tailored to an individual patient that addresses risk factors for decay unique to them.
Poor saliva flow. One of the more important functions of this bodily fluid is to neutralize mouth acid produced by bacteria and released from food during eating. Saliva helps restore the mouth's ideal pH balance needed for optimum oral health. But if you have poor saliva flow, often because of medications, your mouth could be more acidic and thus more prone to decay.
Biofilm imbalance. The inside of your mouth is coated with an ultrathin biofilm made up of proteins, biochemicals and microorganisms. Normally, both beneficial and harmful bacteria reside together with the "good" bacteria having the edge. If the mouth becomes more acidic long-term, however, even the beneficial bacteria adapt and become more like their harmful counterparts.
Genetic factors. Researchers estimate that 40 to 50 hereditary genes can impact cavity development. Some of these genes could impact tooth formation or saliva gland anatomy, while others drive behaviors like a higher craving for sugar. A family history of tooth decay, especially when regular hygiene habits or diet don't seem to be a factor, could be an indicator that genes are influencing a person's dental health.
To determine if these or other factors could be driving a patient's higher risk for tooth decay, many dentists are now gathering more information about medications, family history or lifestyle habits. Using that information, they can introduce other measures for each patient that will lower their risk for tooth decay even more.
If you would like more information on reducing your risk of tooth decay, please contact us or schedule an appointment for a consultation. You can also learn more about this topic by reading the Dear Doctor magazine article "What Everyone Should Know About Tooth Decay."