Posts for: October, 2021
By Fair Lawn Dental Care
October 18, 2021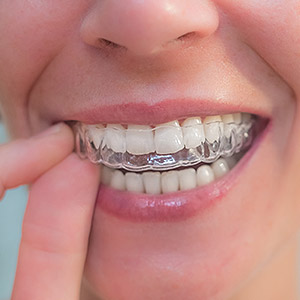 Advanced cosmetic dental techniques are helping people around the world achieve their dream smiles. But long before many of these procedures existed, straightening teeth with braces could make a big difference in a person's appearance.
Improving a smile isn't the primary reason a person should undergo teeth straightening—a poor bite can lead to an unhealthy mouth. Misaligned teeth set up conditions in which you're more prone to diseases like tooth decay or gum disease. Correcting a bite should be first and foremost about protecting your dental health.
Even so, realigning your teeth can lead to a more attractive smile—and it's often necessary first before undergoing other cosmetic restorations. Think of it like renovating a house. You usually need to fix a faulty foundation before you start building an addition.
That's why it's always a good idea to get a complete dental exam before undertaking cosmetic work. There may be underlying problems that should be treated first. If that includes a poor bite, your next visit will most likely be with an orthodontist. Using advanced diagnostics, they'll determine what kind of bite problem you have and what it will take to correct it.
In years past, that meant braces. But now patients have another option: clear aligners, a series of clear plastic trays based on the individual patient's teeth. Each tray in the series is worn for about two weeks in succession, each new tray taking up where the other tray left off moving the teeth. Not only are they nearly invisible to observers, they can be removed for eating, cleaning or special occasions.
On the cosmetic front, straightening your teeth may be all you need to realize a more attractive smile. But orthodontics can also be part of an overall "smile makeover" that may include other cosmetic procedures, usually performed after realigning the teeth. In this case, it's often necessary to coordinate orthodontic treatment with these other procedures, especially if it's necessary to remove some teeth.
Whether it stands alone or is part of an overall makeover plan, straightening teeth can be a game changer when it comes to your appearance. Not only will it help you have healthier teeth and gums, it could give you the new smile you desire.
If you would like more information on orthodontic treatment, please contact us or schedule an appointment for a consultation. You can also learn more about this topic by reading the Dear Doctor magazine article "The Magic of Orthodontics."
By Fair Lawn Dental Care
October 08, 2021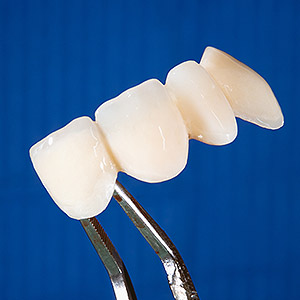 Our primary aim as dentists is to preserve teeth. There are times, however, when preserving a tooth is no longer worth the effort and we must recommend removing it. Fortunately, extracted teeth can be replaced with a functional and attractive restoration.
Today's top tooth-replacement option is the dental implant. Composed of a titanium metal post imbedded into the jawbone, a single dental implant can replace an individual tooth or a series of implants can support other restorations for multiple teeth. Besides being incredibly life-like, dental implants are highly durable and can last for decades.
But dental implants aren't an optimal choice for everyone. Their cost often matches their status as the premier tooth replacement method. And because they require a minimum amount of bone for proper implantation, they're not always feasible for patients with extensive bone loss.
But even if dental implants aren't right for you, and you want a fixed restoration rather than dentures, you still have options. What's more, they've been around for decades!
One is a bonded crown, which works particularly well for a tooth excessively damaged by decay, excessive wear or fractures. After removing all of the damaged portions and shaping the remaining tooth, we cement a life-like crown, custom created for that particular tooth, over the remaining structure.
Besides improving appearance, a crown also protects the tooth and restores its function. One thing to remember, though, is although the crown itself is impervious to disease, the remainder of the natural tooth isn't. It's important then to brush and floss around crowned teeth like any other tooth and see a dentist regularly for cleanings.
Dental bridges are a fixed solution for extracted teeth. It's composed of prosthetic teeth to replace those missing bonded together with supporting crowns on both ends. These crowned teeth are known as abutments, and, depending on how many teeth are being replaced, we may need to increase the number of abutments to support the bridge.
Although durable, crowns or bridges typically don't match the longevity of an implant. And, implants don't require the permanent alteration of support teeth as is necessary with a bridge. But when the choice of implants isn't on the table, these traditional restorations can be an effective dental solution.
If you would like more information on crown or bridge restorations, please contact us or schedule an appointment for a consultation. You can also learn more about this topic by reading the Dear Doctor magazine article "Crowns & Bridgework."